I guess it boils down to just that. The Indian team played better cricket than England and ended up winning the match. That is the short term gain from the match: a win. But the long-term gains for India from the match is what makes the win so remarkable and crucial.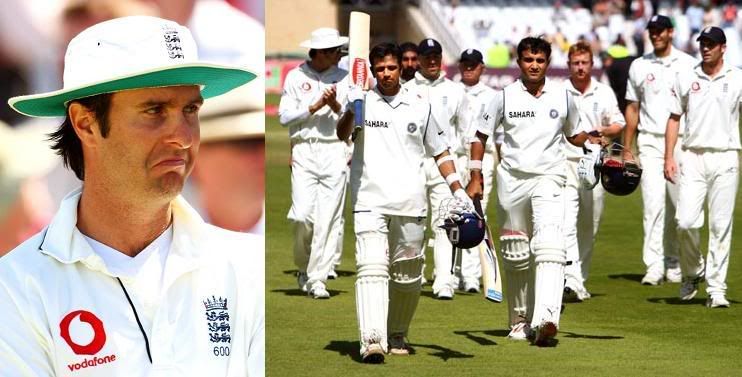 For one thing, we are now one drawn game away from a famous series win in England. A victory that will serve in lifting the haunting cloud of 'poor travellers' from Indian cricket.

But the most outstanding achievement, I believe, has been that we have won despite some low scores from Rahul Dravid. A look into Indian overseas performances in recent years will show you that in almost every match that India have done well Rahul Dravid's has been a prominent contribution. Many a time he has won matches single-handedly in very hostile and un-subcontinental batting conditions. Not this time though. And a lot of the credit for that should go to the new success of the opening pair of Dinesh Kaarthick and Wasim Jaffer, a find which is another heartening outcome from the match. Of course the other batsmen were up to the task too. That in a score of 481, there was no century involved itself points to an even contribution from all the batsmen: something to feel happy about.

The next best thing was the heroics of the pace bowling department. Except for the first day in the Lords test match when they seemed to have lost their composure a bit, they have been consistently outstanding. The English bowlers were clearly overshadowed by their Indian counterparts. Something that doesn't happen very often.
All in all it was five days of consistently good cricket from the Indian side that ensured a win. A comfortable and dominating win away from home. What more could you ask for? A repeat performance, probably.